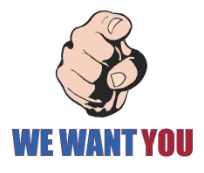 The BFCC Coaching Team with expertise to match the growing demands of our membership, is committed to providing sport education and skill development for all our members. The club continues to invest in the coaching team with further plans for all our coaches to achieve British Cycling MTB specific qualifications.This year we are seeking two new additional coaches. Your may be a parent of one of our Juniors or a rider wishing to give back to the sport you love.
If interested, please download the application form and email over to our Head Coach – Gary Scott.
Gary Scott
Head Coach – Head Coach – MTB Specific Level 3 that enables one-to-one coaching that meets the demands of aspiring professional riders
Tim Bizley
Coach – MTB Specific Level 2
Michael Paine
Coach – MTB Specific Level 2
Andy Bocking
Coach – MTB Specific Level 2
Paul Stevens
Coach – Generic Level 2
Justin Sheffield
Coach  – MTB Specific Level 2
Ali Jarvis
Ladies Coach – Generic Level 2
Danny Klein-Essink
Coach –MTB Specific Level 2
Junior Coaching
To facilitate learning within similar ability levels, we continue to offer Junior coaching within two separate groups. All new members can participate in the Saturday Junior Club – no need to book, just turn-up and sign-in with the coach. Advance Junior Club members are by invitation only and normally will be selected from the Saturday Junior Club. Follow the link's below for more specific information for each Club:
Adult Coaching
The coaching team is available to support development of MTB skills for our adult members, so it's never too late to start learning a deeper understanding of the skills and techniques that will improve your enjoyment of the sport. You may think you know how to ride…, but you may be surprised by the difference a few sessions of coaching will make to your riding.
NOTE: All one-to-one coaching sessions or personal coach will be under separate contract fees. If you are interested in individual coaching or wish to register your interest in a group session, then please email  Gary Scott – Head Coach with your enquiry.