Logging in
You now need to login to our website to renew your membership. Firstly you'll need the email address that you've given us to set a password. Please open this link and enter your email address to set a new password. If you don't have access to that email anymore, please contact membership@boarsonbikes.co.uk and tell us your new email address.
Check your email inbox for a message from wordpress@boarsonbikes.co.uk and click the link it gives to reset a password. Then login. If you don't receive the password reset email immediately, please check your spam folder and look again after an hour or so just in case there's a delay. If it still does not arrive, please contact membership@boarsonbikes.co.uk
When you're logged in
Check your address details are still correct then give a membership quantity. Check that the quantity is 1 if you're a single adult. Set single adult to 0 and enter 1 for Family if it's more than one adult and if you have children. If it's membership for a child or children, change the quantities as appropriate and enter name(s) and age(s).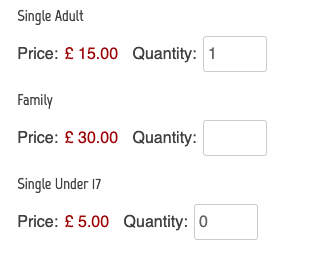 Please tick the checkbox for the membership renewal reminder. This means you'll get an email in 11 months when it's nearly time to renew again.
Please tick the checkbox for to pay for membership renewal. This will open PayPal in order for you to make a payment.
Membership card(s) will be posted the following day of renewal, please complete the In Case Of Emergencies information on the card(s) and then seal in the sleeve. Membership entitles you to free bike wash tokens and 10% discount in Quench and the Cafe but please keep an eye on the website for other offers.